What you want, you get! At *God Bless the Beatles*
YES, we do read your comments and suggestions in our guestbook. In fact, I check it daily to see the newest posts. Lately, many people have been urging us to bring back an old page of the old site - "Do You Want To Know A Secret?". Of corse, we had a tre` fabu' secret and now, we're bringing it back for a second round.
~*~THE SECRET~*~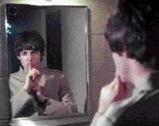 Once upon a time, a former Beatle named Ringo Starr decided to release a new album. He called it "Vertical Man" and it was good. To promote this new album of his (new, as in 1998), he appeared on the famous, 'Howard Stern Show' to conduct an interview with the famous Howard Stern.
I had just gotten home, maybe from shopping, and flipped on the tube. Only to my surprise to discover this interview being aired for the first time. "Hey, its Ringo!" I sat back, holding the remote control and watched as the two men chatted about a variety of topics. Surely, you know how Howie's show goes? I mean, the man could start off interviewing a NUN and the show ends with a porno star taking her top off. Thats just how Howie's show is...smutty. So I was well interested to see how the King of Perves could transmit a platonic interview into something more intimate. And he did.
I can't give direct quotes because I saw the interview once, and years ago. But I remember exactly how it went! Howie tells Ringo he has "the hottest wife" of the Beatle girls. Ringo is proud of his own taste as well, and Howard asks "So do you still sleep with your wife? How many times a week?" Yes, thats Howard Stern for you. Ringo answered yes, and about two or three times a week (I'm not sure which of one). Of corse, this gets Howie going and he doesn't stop there. He starts to say how the Beatles had been with each other for such a long time and they'de "seen each other naked, right?"
"Yes," Ringo confirms. So Howard exclaims,
"Whose the biggest?!?"
Now before I go on, I had a girl ask me about a year and half ago, "Do you mean the biggest as in popularity-wise?" No, sweety. This is HOWARD STERN we're talking about. Now, let's continue...
Ringo laughs and says, "ME!" Then, I was laughing. But it made me wonder. Who really was the biggest? Was it really Ringo? Or was he trying to look good in front of a huge nationwide audience? Or maybe cover-up for one of the other Beatles?
Want to know the facts? Here's what we know! Its times for you to decide who YOU think the biggest Beatle is. We've gathered up any 'relevant' information for you to review before you post your hypothesis, on the bottom poll. Before you scroll to the poll, I have to give you a little brief instructions. This is a HYPOTHESIS you are making - an educated guess! You cannot just vote for your favourite Beatle, just because he's your favourite Beatle. You must be impartial when placing your vote. So be open-minded to the possibilities! It may not be who you suspect...
*RINGO*
Clues:
1) Ringo does claim that he IS the biggest. He is the only Beatles to make such a claim on the topic.
2) Ringo has three kids.
3) Ringo is the shortest Beatle.

EVIDENCE PORTFOLIO: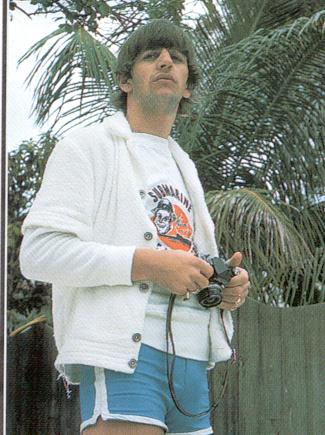 *JOHN*
Clues:
1) The most obvious would have to be the cover of his album, "Two Virgins" displaying a picture of John and Yoko in the buff. Because I do not allow any pornography on this site, I will not be posting it up - but you can see for yourself by looking the album up on "EBay" or taking a peek in the Beatle Anthology book. Its there!
2) John has two kids.
3) John made a series of short films with Yoko, that I believe were unpublished. One of them concentrated on our subject we're discussing, but I won't go into great detail. Lets just say, John got excited!
EVIDENCE PORTFOLIO: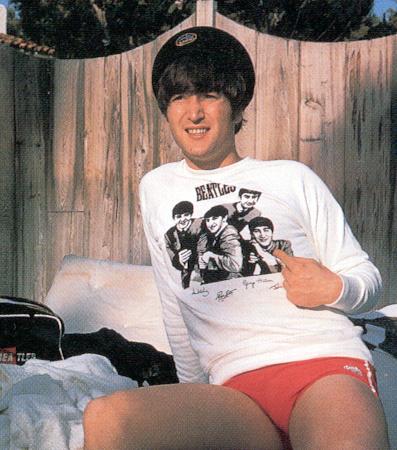 *PAUL*
1) Paul has taken one, fully 'art' picture in his life. Linda took it and it was sold in posters back in the day. Those things have long been extinct, but every now and then, you can see one at your local Beatlefest. My best bud, Abby was lucky enough to see it for sale!
2) Paul has conceived three children (Mary was adopted).
3) As much as I hate to say, Paul is said to have been quite the womanizer in the '60s so he got around!
EVIDENCE PORTFOLIO: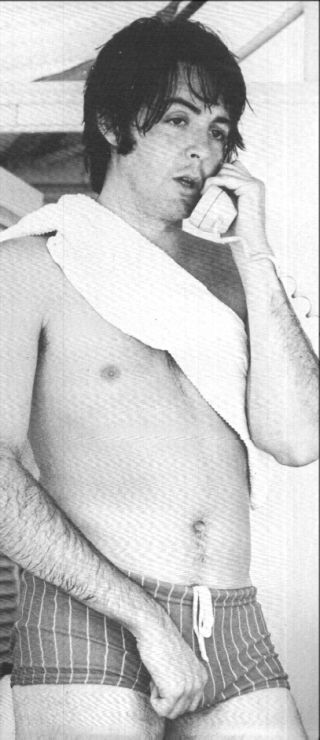 *GEORGE*
Clues:
1) A hooker published a her accounts with famous celebrities she had 'hooked' with. She claims to have been with George once, doing the nasty while he played a uekeleili. Nice mind visual.
2) George has one kid, from his second wife Olivia. Rumors state that he and Pattie refrained from having kids because he was still at the height of his career, and she was an active model.
3) George admits to wearing tight pants a lot in his autobiography, "I Me Mine". But he also says he stopped wearing them later on because they 'squashed' him. Hmmm...